ANASTASIYA - LEGAL SECRETARY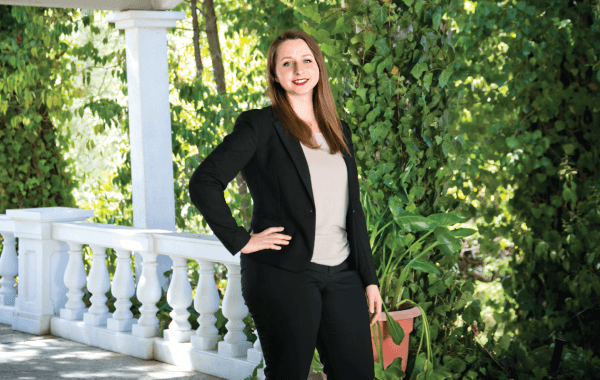 Anastasiya first arrived to Sacramento as a child when her family fled Moldova due to religious persecution and civil war after the fall of the Soviet Union. Because of their many sacrifices, she was able to access opportunities they were previously barred from, including higher education. She completed her Bachelor of Science in Psychology with a Minor in Human Development from the University of California, Davis in 2016. Soon after, she began working at a nonprofit providing social services to underserved communities. Her commitment to serve those experiencing hardships guided her to a position where she could give back to the community in a unique way. Anastasiya now works for United Citizen Law as a Legal secretary.
Whether it be at the office, her church, or dragon boat club, Anastasiya is always helping. She understands life can sometimes be stressful, but having people who care makes these times more bearable. She is committed to making each and every client feel at ease and cared for during these times of stress. In her spare time, Anastasiya enjoys paddling, learning about new cultures, and playing board games. She is currently studying for the aPHR to further her career in HR.
She is fluent in English, Russian, Ukrainian, and conversational in Spanish.
Bachelor's Degree from University of California Davis.