UBER & LYFT ACCIDENT FAQS
What is a rideshare company?
Rideshare companies, also known as Transportation Network Companies, contract with freelance drivers who use their personal vehicles to transport passengers. This service is provided through a smartphone app that is convenient and often inexpensive. Simply pull out your phone, request a ride, and within minutes you're on your way. Once you arrive at your destination, get out and move on with your day. The app handles the payment automatically.
Can I lose my Uber access if I make a claim?
No, if you bring a valid injury claim under the insurance policy from Uber or Lyft you will not be penalized. Both Uber and Lyft pay a portion of each fare directly to their insurance companies for this exact purpose. Pursuing a claim and retaining an Uber lawyer such as Sam Fareed of the United Citizen Law Office will not cause you to be penalized.
Are Uber or Lyft required to carry insurance?
Yes, AB 2293 went into effect on July 1, 2015. This law sets insurance coverage requirement for all Transportation Network Companies (TNCs) and driver partners in California while they are logged in to the Uber or Lyft platform and waiting for a trip request, also known as period 1.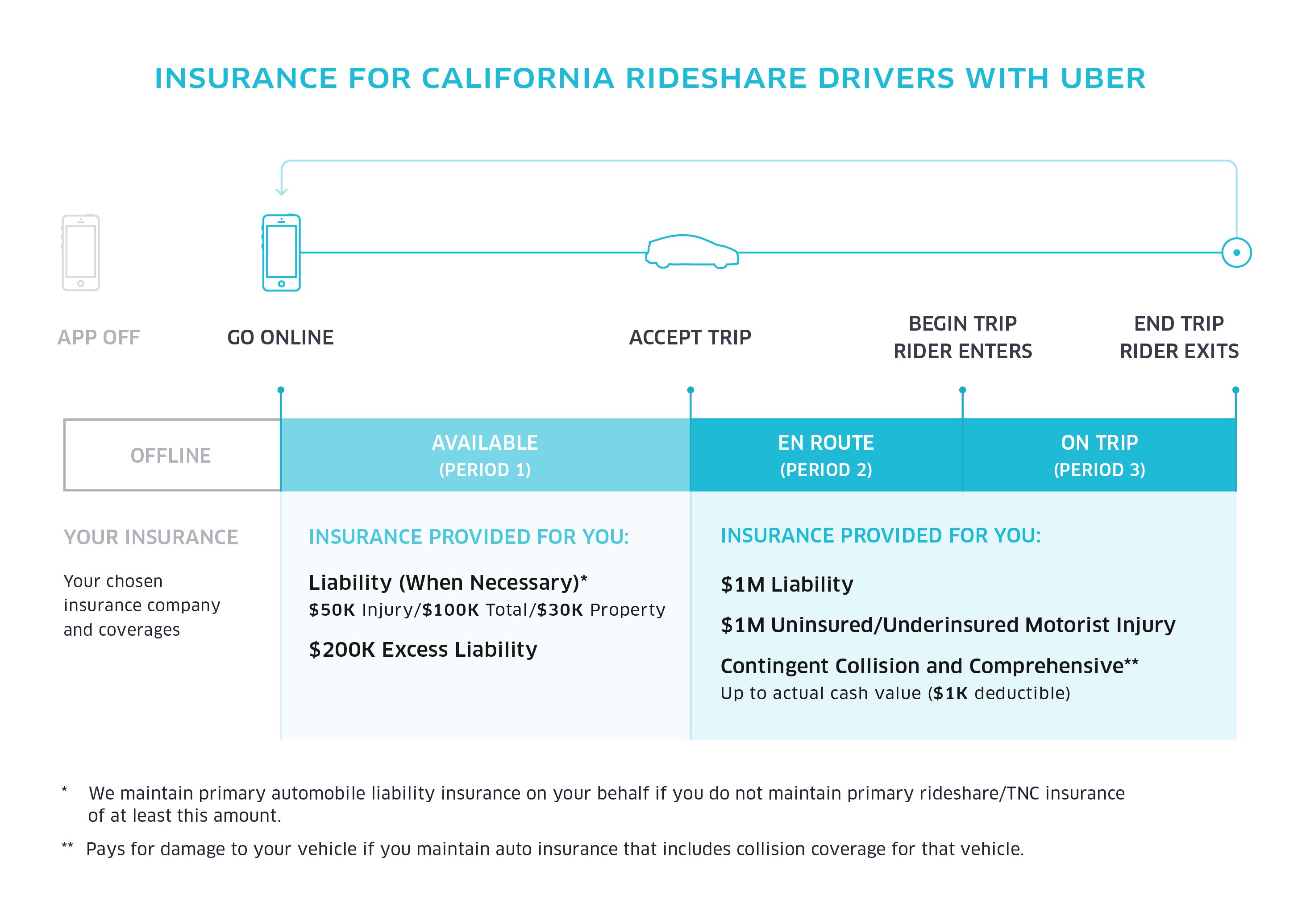 What insurance companies do Uber and Lyft use?
In California, Uber is covered by James River for their insurance, while Lyft utilizes York/Steadfast for their insurance. These insurance companies are large enough so that any single claim does not impact their bottom line in any meaningful way. So long as your claim is valid, and documented properly by the authorities such as police, ambulance, fire rescue, and your medical doctors, your claim will be given the respect that it should be.
Of course, in order to get the full respect of the insurance companies, it makes a big difference when you hire a law firm that has experience handling injury claims against a ridesharing company. Your privileges on the Uber or Lyft applications or platforms will not be in jeopardy because you have brought a valid injury claim.